Invisalign Treatment in Epsom
Thinking About Gaining Confidence With Invisalign?
Book Free Invisalign Dentist Consultation, Call Now!
With advanced 3D imaging equipment, custom-made Invisalign braces/aligners are created in accordance with your oral situation. Your aligners exert mild pressure in desired areas. You wear each set of aligners for about 2 weeks, removing them only to eat, drink, brush, and floss. As you replace each aligner with the next in the series, your teeth will move, little by little, week by week until they have straightened to the final position. The cost of Invisalign braces depends on which treatment you require and there are lite and full treatments available.
Here's What's Included In Your Free Invisalign Consult:
An examination of your mouth by an experienced Invisalign dentist, so you know whether you're eligible for treatment
Discussion of the different treatment options available, based on your medical history
Explanation of the costs involved, so you know exactly what to expect
PLUS you'll qualify for a FREE At-Home Whitening kit at the end of Invisalign treatment… so your new smile can be noticeably whiter in as little as 7 days! (Usually $400)
*Before and After Actual Patient Results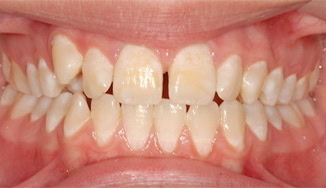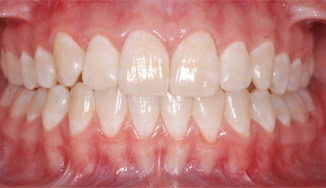 "I would highly recommend Caring 4 Smiles to anyone searching for a dentist who is current with modern dental procedures and treats every patient on an individual level."
– Meghan
Get a beautiful straight smile, in as little as 3 months!
Virtually invisible! So you feel confident while straightening your teeth.
Removable so you can eat what you want, when you want.
They don't disrupt your life! Continue playing sports without worrying about breaking braces.
Invisalign doesn't affect the enamel on your teeth like braces can!
Brush and floss as usual, making them more hygienic than braces.
Why Choose Caring 4 Smiles Dental Group?
Free No-Obligation Invisalign Consult (Usually $160)
Interest-Free Payment Plans Available Starting at $96/week*
Free At-Home Whitening Treatment When You Invest In Invisalign (Usually $400)*
Silver Certified Invisalign provider With 10 Years Of Invisalign Experience
We've Helped Over 200 Patients Straighten Their Teeth With Invisalign
Meet Dr. Loy Correa, BDS, MDS
Principle Dentist at Caring 4 Smiles Dental Group
Dr. Loy Correa is a certified Invisalign provider. He completed his Masters of Dental Surgery in 1981 and has been practising dentistry around the world ever since.
For almost 16 years, Dr. Loy practiced as a dentist to the film stars in Bollywood before moving to New Zealand and opening his dental practice in Epsom.
Dr. Loy is an executive member of NZ Academy of Cosmetic Dentistry and Auckland Dental Association where he helps mentor the next generation of dentists.
He is particularly passionate about Invisalign, Cosmetic Dentistry and Preventive Care.
Bring Your Questions To:
Epsom, Auckland 1023, NZ
Meet Dr. Kelvin Tay, BDS
Dentist at Caring 4 Smiles Dental Group
Dr. Kelvin Tay is a certified Invisalign provider. Dr. Kelvin grew up in Wellington and graduated with a Bachelor of Dental Surgery degree from the University of Otago in 2007.
He worked as a general dentist in Wellington before moving to Auckland and joining the team here at Caring 4 Smiles.
Dr. Kelvin has also volunteered his services in Cambodia and guest lectured at the International University in Phnom Penh.
Before and After
Actual Patient Results



Plain English Terms & Conditions
The 'retail' value of an Invisalign consultation at Caring 4 Smiles Dental Group is usually $160. But you'll get your Invisalign Consult completely free!
We're covering the cost of these consultations out of our own pocket. As such, our free consultations are limited to 12 patients this month.
There's no pressure, and no obligation to go ahead with treatment. If you need to cancel your appointment for any reason, please call our office ahead of time, so the dentist can treat other patients during your scheduled time.
We're also offering free whitening to patients who choose to go ahead with Invisalign treatment. This is normally an investment of $400. Please note, this is only available to patients who choose to invest in Invisalign at Caring 4 Smiles Dental Group, and is not part of the free initial consultation.
Finally, the promoted starting price of $96 per week is calculated based on an Invisalign 'Express' treatment. It is based on a 12-month interest-free payment plan. The total investment is $5,000.
This should not be seen as a specific quote for your treatment, as prices do vary from $5,000 up to $9,000 depending on the complexity of your case. We'll share a specific quote, and various payment options with you at your free consultation.
We're looking forward to helping you!
If you have any further questions… or would like to apply for your free consultation by phone… please call our office on (09) 631 5416.